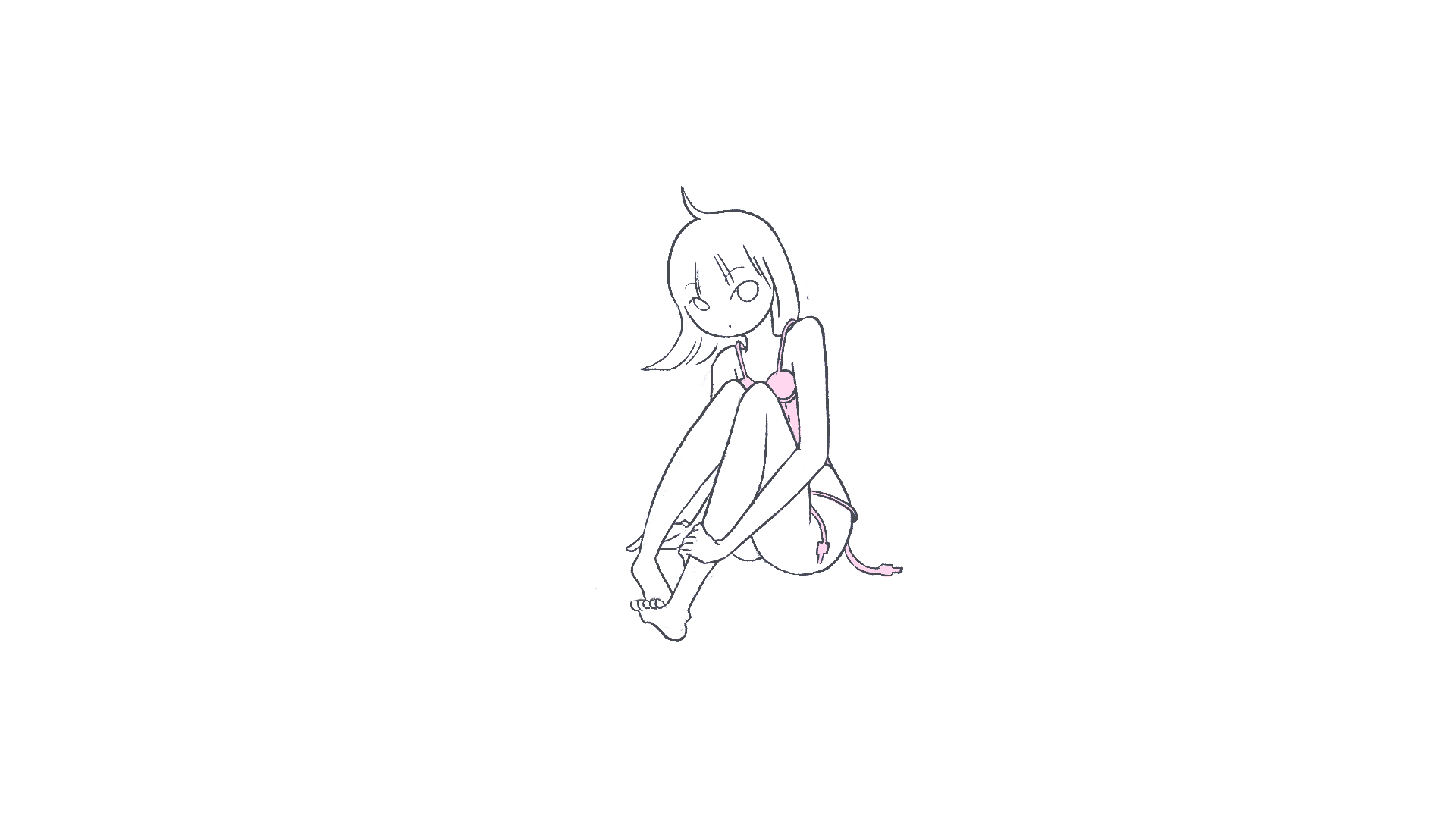 Illustrator, Graphic Designer and Motion Designer based in New York City.
The New Normal is my 12-page webcomic centered around a post-COVID future in which pandemics become the only constant in our everyday life. In this possible future, several pandemics have followed the COVID pandemic, and the inhabitants of the world spend every day living as much behind closed doors as possible. This fact of life creates distinct lifestyle and mindset changes, including rising social changes and problems. I attempted to capture this new reality in the comic through two distinct pillars:
Remote working

Self-Care/Evidenced-based Lifestyle Medicine
In the comic, I will be showing snippets of this world through the daily life of two people living together. There is no main storyline that runs through the comic, but rather the subtleties and details in their day-to-day activities and interactions will communicate what the reader needs to know about this world. Furthermore, news windows, digital platform windows and advertisements are distributed throughout the comic, interspacing the regular panels in order to display the occurrences of the world outside of the two individuals, and contrast the technological discoveries with the limited physical freedom of the characters.
"The New Normal"
Written and Illustrated by Bernice Wong
My idea for the comic originated from my real-life experiences of what has changed since the pandemic. Remote learning and remote working is a poignant change; there has been an increase in awareness of mental health and self-care as mental health issues have risen since the pandemic. I conducted research on each part in order to flesh out this pandemic-ridden world:
Self-Care: The Future of Healthcare
Beauty & Personal Care: What does the future look like? - Global Wellness Summit
​
The first outlines lessons learnt from the pandemic and how they might impact the future of healthcare. These include a greater sync with nature, a development of mindset accepting change as a rule of existence, and an awareness of human interference that has caused damage to the planet. It also details other changes to the medicine industry such as the rise of evidence-based lifestyle medicine, increased attention to using the mind to heal the body, and a transition from "volume-based" healthcare to "value-based" healthcare.
​
The second article comes from a "global wellness collaboration" reflecting on changes in the cosmetics and skincare industry during this time. There is rising popularity in attention to inner beauty more so than outer beauty. And consumers are more attracted to natural ingredients and products that improve your mood and not only your appearance. Vitamin cocktails and supplements are seeing a rise in popularity.
​
This comic was a 6 week project from ideation to completion. During the ideation stage, I wished to include a third pillar of change to focus on - Zero Waste Living. As it becomes increasingly clear that the pandemic is a side-effect of climate change, I felt that, in the future, zero-waste living and lifestyle changes will be implemented to combat our decaying planet. However, as there was a shortage of time to conduct more research and incorporate these details into the comic, that area is left unexplored. As a result of the timeframe, I also feel like a lot of details and elements, especially those concerning technology, were left unexplained. Nevertheless, I hope that this instead offers the reader an opportunity to examine these mysterious elements, and explore their own possibilities of the visuals I have provided.